Are you looking to take the next step in your career as a primary teacher?
Protocol Education works with thousands of primary schools across the country to provide them with the primary teachers they are looking for. So if you are looking for Key Stage 1 teaching jobs or Key Stage 2 teaching jobs we are confident we will have the right role for you.
Long-Term Teaching Jobs in Primary Schools
​We help you find roles where you take on a full classroom role over an extended period. Most of our long-term assignments last for whole terms, generally with class teaching responsibility, however, we also find work for subject specialists within primary such as music or PE. Schools also require people to take on flexible roles and provide support to colleagues and pupils throughout the school. While working in a long-term role you will be expected to become an active member of the school and be involved with meetings and extra-curricular activities. In this respect, long-term supply is a fulfilling and rewarding job with a regular weekly income
Permanent Jobs in Primary Schools
Primary schools are increasingly looking to us to provide them with permanent classroom teachers and senior staff. As advertising becomes more hit and miss, schools look to us to provide a more flexible approach. If you are looking for a permanent role your consultant will know the schools in your local area that are looking to take staff on and make sure you get a chance to impress.
Working in supply assignments also helps you find the find right job to advance your career and we find hundreds of teachers permanent contract work each term this way. Many schools now use long-term supply cover as a means of recruiting permanent teachers - long-term supply allows the school and the teacher to get to know each other over an extended period and both sides are then able to make a better-informed decision about fit and capability for full-time opportunities. It also puts you in a prime position in a school when vacancies occur.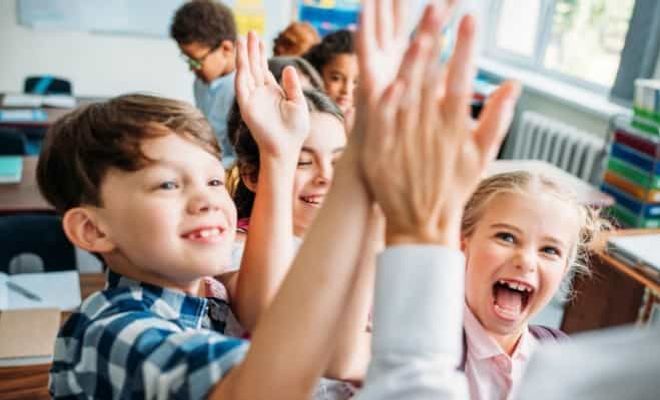 Supply Teaching Work in Primary
Do you want to control where and when you work? Then daily supply is for you. Daily supply teaching gives you the flexibility to travel and work on your own terms. Daily supply teaching jobs allow you to work in a variety of different schools, year groups and locations without taking on full class responsibility. It's also a great showcase for your talents and a chance to check out local schools should you want something more permanent.
What we do for you:
​Offer you work with as much notice as possible, and as locally as possible

Provide honest information about the school, comprehensive directions, and (if known) details of the role you will be covering

Provide regular feedback from schools
To discuss your supply work requirements further please contact your local branch.
Why choose Protocol Education?
Protocol Education have been the trusted choice for primary teachers looking for daily and long term work for 20 years.
Work when and where you want

Quick and easy registration

Guaranteed work available

Weekly pay delivered by our in-house payroll team

Access to CPD and social events
​
​
Copy in only the url of the video
Click to Edit