Protocol Education are Special Needs Specialists
Protocol Education really are specialists when it comes to finding jobs for SEND teachers in special needs schools. We have been working with special schools, PRUs, SEND units and Alternative Provisions successfully for years, finding the right teacher for the right special needs job.
Our SEND teams and consultant are waiting to help you further your career in special needs. Even if you don't currently have first-hand experience of working with special needs we can help. We have successfully helped thousands of teachers make the transition from mainstream to special needs.
From Half a Day to a New Career
Protocol Education specialist SEND teams and consultants will help you navigate the vast range of work options that exist within special needs, and find you the amount and type of work you need. While it can feel challenging to start with, you will soon be ready to take on any special needs teaching job that comes your way.
​
Short Term and Daily Supply Work in Special Needs
While some special needs, schools will avoid short term cover, many S contact Protocol Education to help them find cover for daily and short-term cover. This can be a great "in" to a school or a particular area of special needs for a teacher. The ability to be flexible, listen and learn quickly is a great advantage to an aspiring special needs teacher.
For you, daily supply work is a great option if you want flexibility or need to combine work with other responsibilities and interests. Typically we look for people who are available for at least 3 days a week, but you can manage your own availability and take the work that suits your lifestyle.
​
Long Term and Permanent Jobs
The demand for experienced special needs teachers across the range of special needs schools is high. Gaining experience in daily cover will put you in a great position to take on longer-term and permanent roles as they become available. Protocol Education's specialist SEND consultants will help you make the most of your experience, help you prepare your CV and put you forward for truly career-enhancing jobs.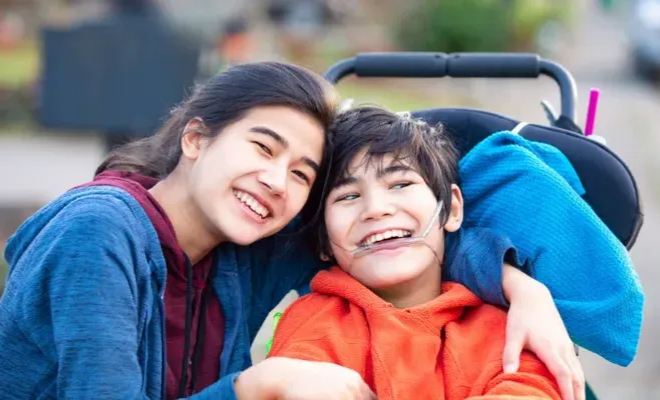 Protocol Education works with schools and units catering for the full spectrum of special needs and disabilities:
Pupil Referral Units (PRUs) are schools set up for children who have been taken out of mainstream schools usually due to illness or exclusion
Social, Emotional and Mental Health Schools (SEMH) focus on behavioural difficulties and mental health issues.
ASD Schools focus solely on Autism, accepting students with anything from moderate to severe levels of Autism.
Severe Learning Difficulty Schools the students at these schools require help with daily activities as well as communication and social difficulties
PMLD Schools cater for students with Profound and Multiple Learning Difficulties which usually means a type of developmental delay with physical and sensory impairments.
​
Skills, Experience and Training
Protocol Education can help you gain experience by finding you suitable appointments within schools which will help you develop your skills and increase your knowledge and confidence.
Added to this we can provide you with a range of training options including certificated Team Teach training delivered by our in-house trainers.
​
​
Copy in only the url of the video
Click to Edit